J.T. Meleck Distillers handcrafts 100% rice whiskey from grain to bottle on our farm in Branch, LA. Yes, that's correct, I did say rice. This award-winning whiskey has shocked many a persons who assumed the flavor after learning it's distilled from rice. Don't worry, it shocked us, too!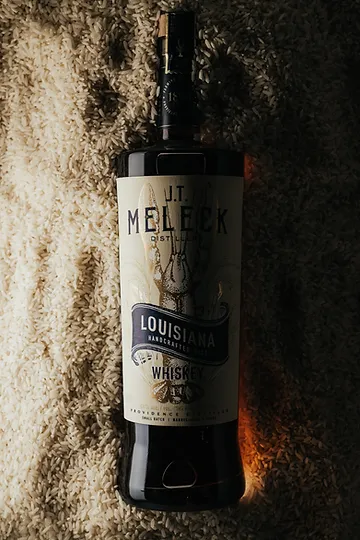 If you are a fan and have been following along, you know that we began our Single Barrel Program in October of 2022 with four select retailers choosing and receiving a J.T. Meleck Rice Whiskey Single Barrel at Cask Strength. Due to popular demand, and exceeding all expectations we had, we extended the program in the 2023 year.
Many want to know where to find it, so here's the scoop…
Please understand that once it leaves our building, we do not have a way of tracking bottle inventory. Meaning, we can only share with you where they're going, but we do not know when the retailer will put it on the floor or when they will sell out. Follow our retail partners social media for more details on their picks.
Listed below are retail partners who have selected a single barrel with us in 2023:
Ambassador Wine & Spirits, Lafayette
Bayouside Liquor, Thibodaux
Marcello's Wine Market, Lafayette
Oak Point Fresh Market, Baton Rouge Locations
Maddie's Truck Plaza, Simmesport
Nunu's Fresh Market, Youngsville
Cannata's, Morgan City
Calandro's, Baton Rouge
Southbound, Pineville
Bourbon Outfitters: https://bourbonoutfitter.com/collections/jt-meleck-distillers
*Retail names will be added to this list as new locations are announced.