A cozy fall cocktail to compliment the beautiful weather!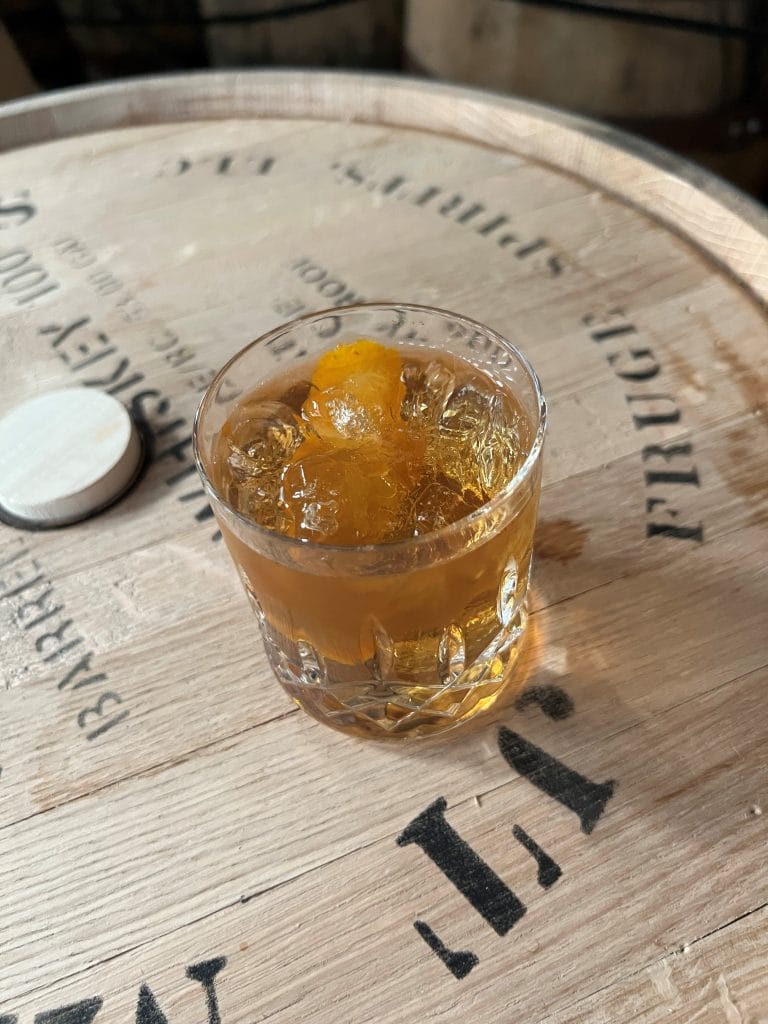 Here's what you'll need:
Brown Sugar Syrup
Brown Sugar Old Fashioned

1 oz J.T. Meleck American Rice Whiskey 1 oz brown sugar syrup2-3 dashes of Angostura Bitters
---
Follow these easy instructions for the perfect cozy cocktail:
Heat the brown sugar, maple syrup, cinnamon and water together on a small saucepan over medium heat. Continue to heat the syrup, stirring occasionally until the brown sugar has fully dissolved. Don't let the syrup boil. Remove the syrup from the stove and let it cool for a few minutes.
Add the brown sugar simple syrup and bourbon whiskey to a cocktail glass filled with ice. Next add the dashes of bitters. Stir well to mix all the ingredients together.
Twist the orange peel over the drink, and add it in as garnish.
Cheers!