When sweet tart meets cinnamon, in the best way!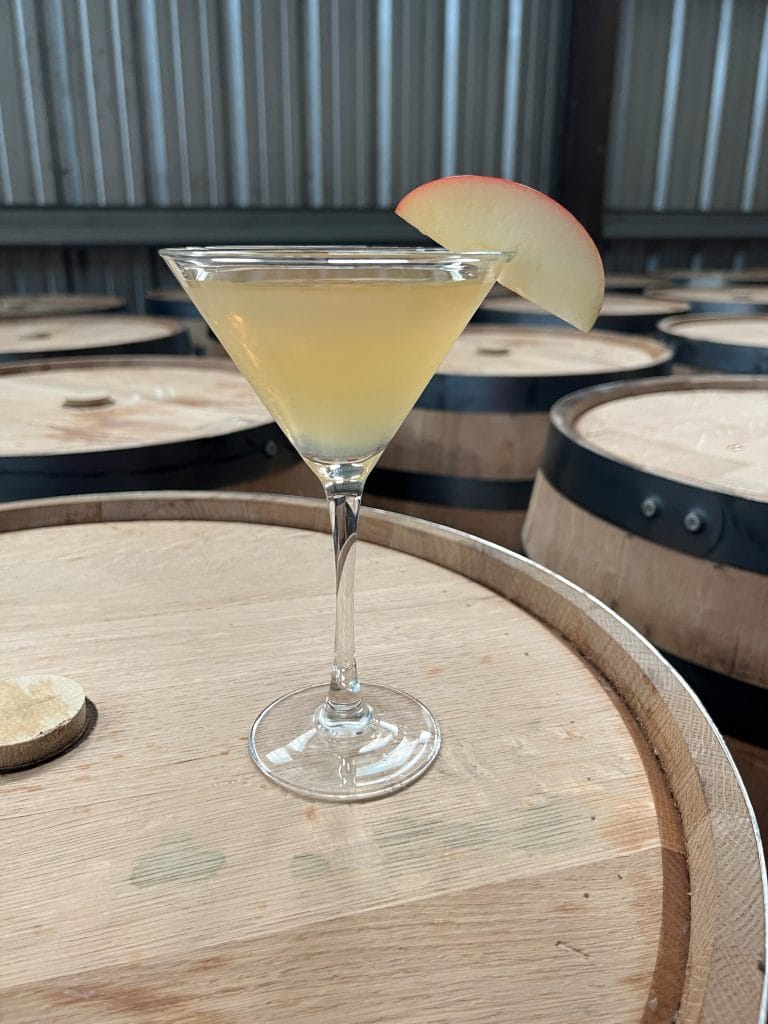 Ingredients
2 ounces apple cider
1 ½ ounces J.T. Meleck vodka
½ ounce Cointreau or triple sec
½ ounce lemon juice
1 teaspoon pure maple syrup or simple syrup
1 pinch cinnamon
Apple slices, for the garnish
Instructions
Add the apple cider, vodka, Cointreau or Triple Sec, lemon juice, syrup and cinnamon to a cocktail shaker. Add a handful of ice and shake until cold.
Strain into a martini glass. Garnish with apple slices if desired.
It's that easy! Cheers!