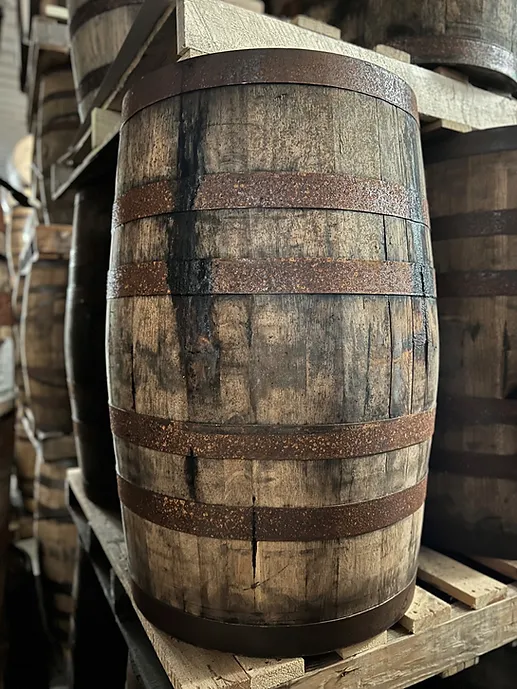 Decorative 53 Gal Whiskey Barrels-Distillery Pickup Only
Description
53-gallon American Oak barrel used to age J.T. Meleck American Rice Whiskey for 4 years. The barrel could not be patched up for refilling, but it's a great decorative piece for any home or bar.
This item is only for on-site pickup with an appointment. If shipping is selected, your order will be cancelled after check-out. To avoid this, make sure to choose the free pick-up option, and Mia Albaugh will contact you for pickup instructions.
No Refunds, Pick-Up Only

There are no refunds on barrel purchases. All barrels must be coordinated with Mia Albaugh and picked up at the distillery. Pickup is by appointment only, no drop-ins.