If you love a cocktail that is light and easy to make, our vodka cranberry made with cranberry infused J.T. Meleck Vodka and sparkling water will fit in nicely as an afternoon or evening treat.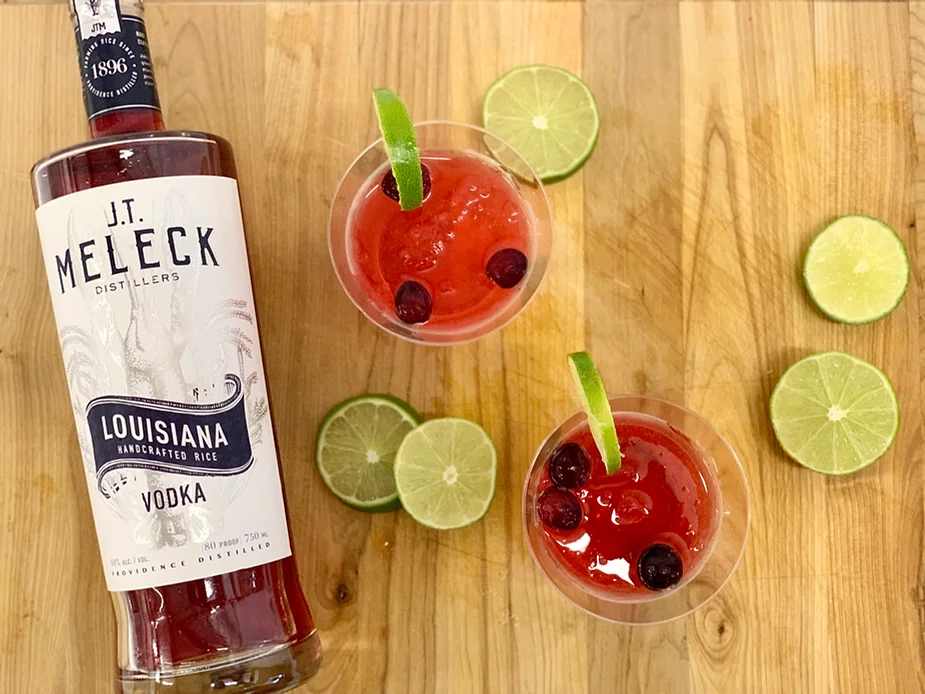 Infused Meleck Vodka Cranberry Ingredients
2 oz. J.T. Meleck Vodka infused with cranberries
2 oz. Italian artesian sparkling water
½ oz. simple syrup
Lime juice from ½ lime, freshly squeezed
Cranberries and lime wheel for garnish
¼ cup of ice
How to make an Infused Meleck Vodka Cranberry
Combine ingredients and stir.
Garnish with cranberries and lime wheel.