Valentine's Day is almost here again and we're making the perfect gift easy this year with a Cajun Kiss cocktail!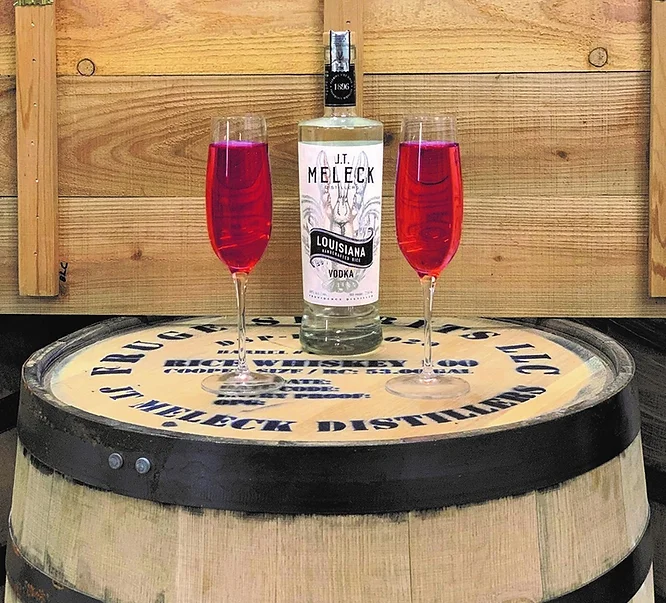 Cajun Kiss Cocktail
We're dropping this recipe a little bit early to make sure you have time to infuse your vodka and add a personal touch to this perfect Valentine's Day dinner treat.
Cajun Kiss Cocktail Ingredients:
½ oz. simple syrup
2-3 oz. champagne
one fresh strawberry, top removed
Cajun Kiss Cocktail Directions:
Muddle strawberry and simple syrup in a cocktail shaker.
Add vodka and ice, shake well for approximately 10 seconds.
Strain into in a champagne flute, top with champagne, and enjoy!
Nailing the red color can be a bit tricky; dropping in a few slices of strawberry makes a great garnish and adds a splash of red to the drink.